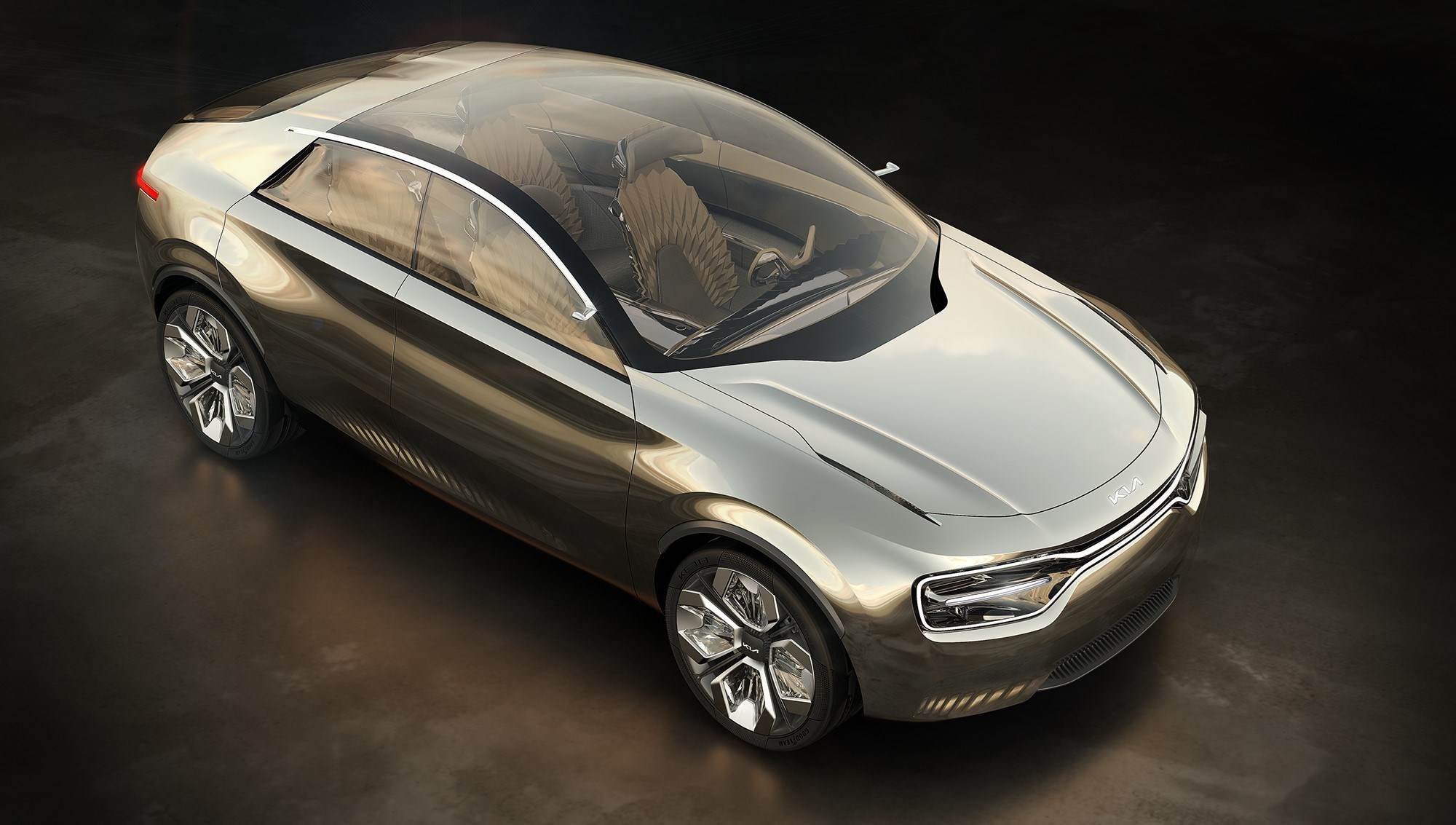 Kia already produces many hybrid and plug-in hybrid vehicles, but now the reliable car brand is envisioning a passenger car that's fully electric. It's called "Imagine by Kia" and it was revealed in early March at the 2019 Geneva International Motor Show.
While crossovers and SUVs are increasingly popular here in the U.S., large cars are still very popular in Europe, so Geneva was a perfect introduction for the concept.
The Niro was Kia's first dedicated hybrid crossover and now, with Imagine by Kia, this is the first dedicated fully-electric four-door car. Imagine by Kia utilizes a low-mounted induction-charged battery pack that powers its compact drivetrain.
Instead of the tiger nose grille that most Kias have, Imagine by Kia has a tiger mask. The tiger mask encircles the main LED headlamps, which are housed in a single block of clear acrylic making it look like eyes that are free-floating.
Kia Motors Europe Design VP Gregory Guillaume said the distinct tiger mask look could carry over to other Kia EVs.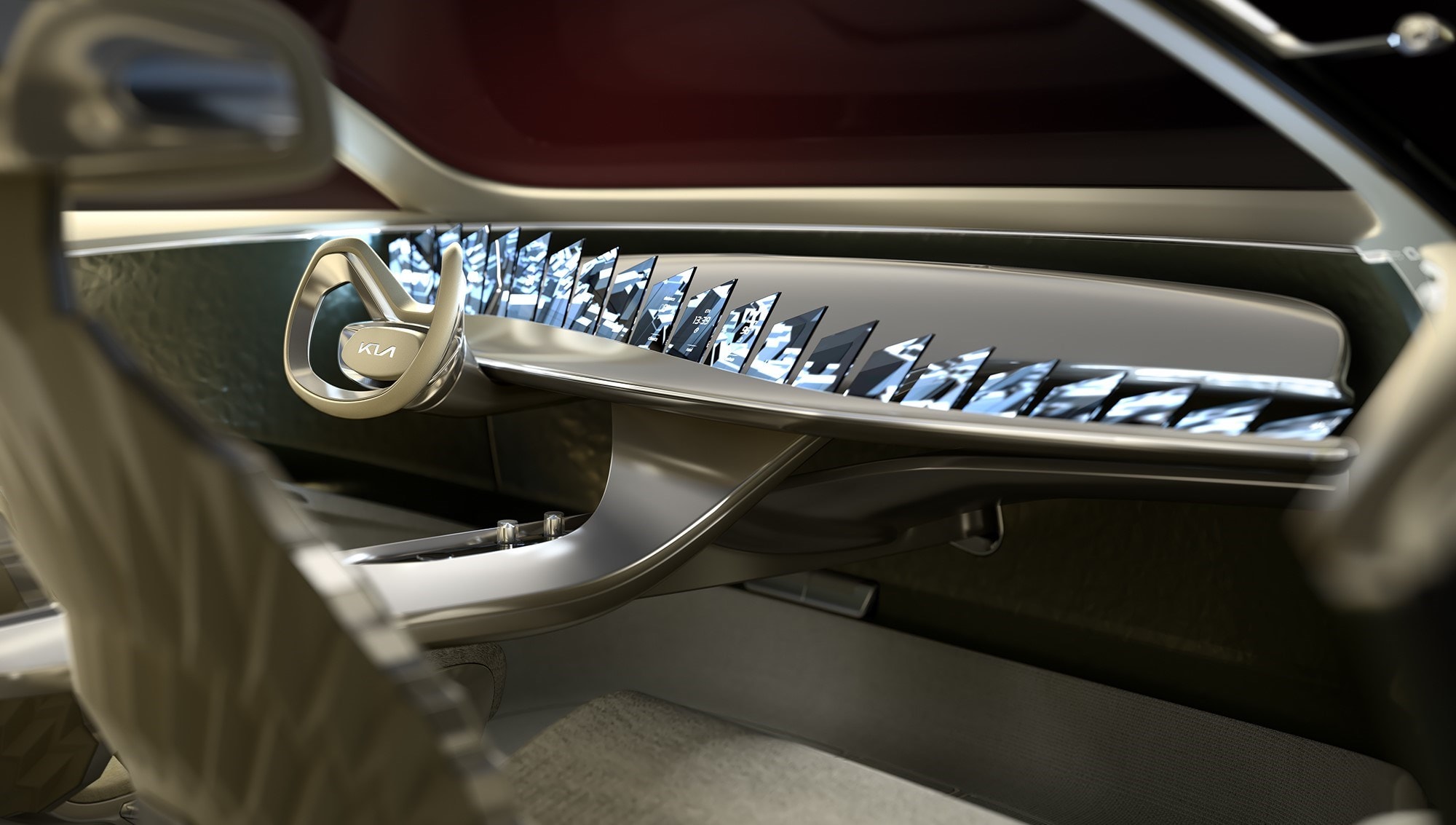 "The inspiration for the 'tiger mask' was to create the look and feel of the headlamps being suspended within a transparent block of glass," he said. "This identifiable lighting signature could potentially be deployed as a unifying design element across Kia's future electric vehicle range."
Perhaps the coolest and craziest feature of the concept car is inside. Instead of the typical touchscreen in the center stack, Imagine by Kia has 21 ultra-high-resolution screens that curve across the dashboard to create a single unified display from the driver's POV. It's a cheeky nod to the competition between car makers as to who can come up with the biggest touchscreen.
Imagine by Kia is different from other electric vehicles, or EVs, because it approaches electrification from an emotional point of new, not a data-driven one.
"We imagined designing an all-electric car that not only answered consumer concerns around range, performance, recharging networks and drying dynamism, but one that also gave you goosebumps when you looked at it, and made the hairs on the back of your neck stand up when you drove it," Guillaume said.