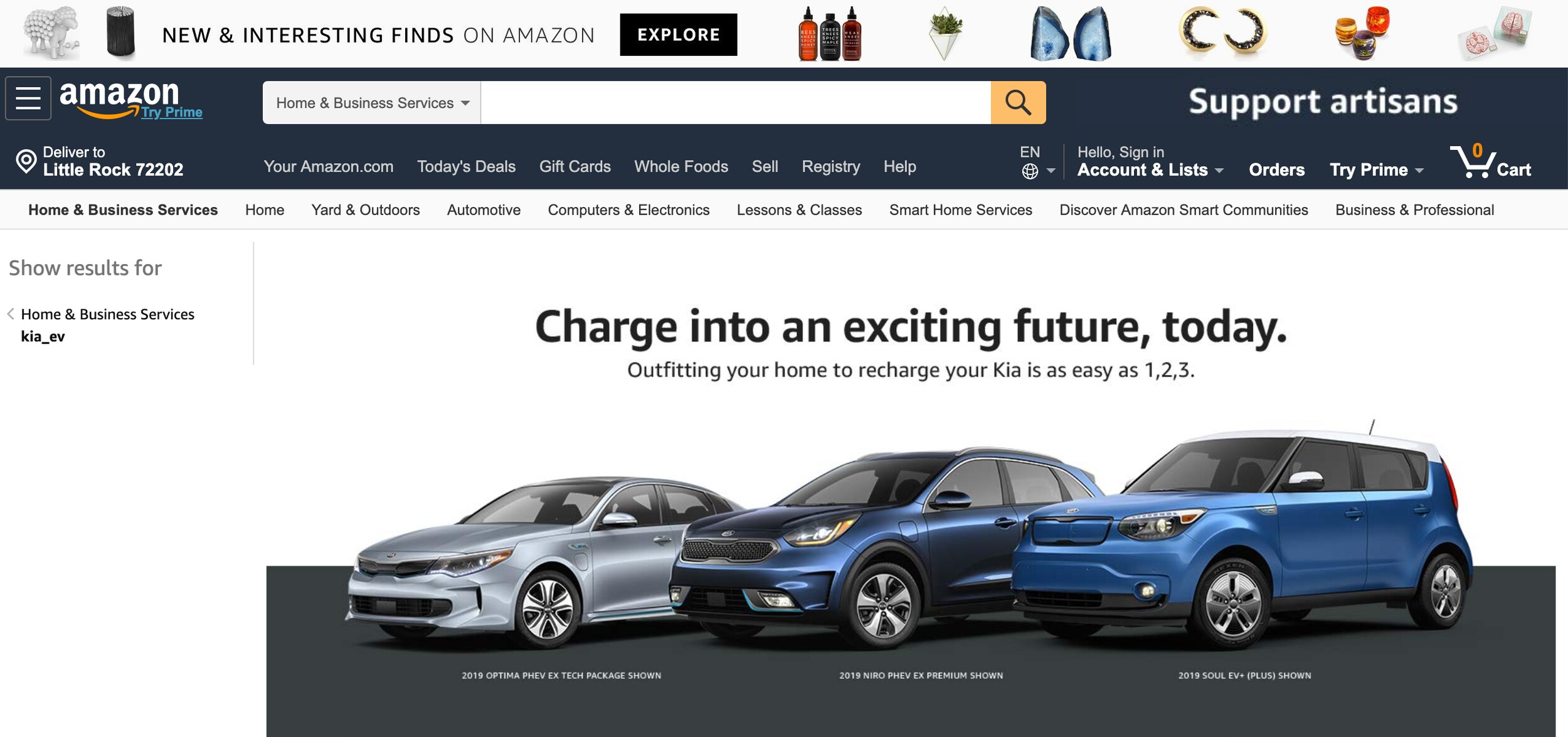 More and more people are driving hybrids and plug-in hybrid electric vehicles, or PHEVs. They're good for the environment and for your wallet. Plus, we think it's easier to charge PHEVs at home than it is to find a station with the cheapest gas while on the go.
Until now, buying a charger for your Kia hybrid vehicle meant ordering it directly from Kia or finding a local dealership. Now, all you need is an Amazon account. On March 14, Kia and Amazon launched a new program offering plug-in hybrid drivers a one-stop shopping experience for at-home chargers and installation services.
Whether you're a current Kia Optima PHEV, Niro EV or PHEV or Soul EV driver or soon-to-be owner, you can head to Amazon.com/ChargeMyKia to learn all about which charger is right for your vehicle, how to have it installed and how to charge at home.
When you click the link, you'll find several Level 2/240-volt chargers for sale that are recommended by Kia and reviewed by Amazon customers.
You'll also find helpful information on EV home charging as well as pricing for and the ability to schedule installation for an EV charger and 240-volt outlet by a licensed electrician. Amazon handpicks electricians in your area that have had background checks and are insured, as well as top-rated.
The charging products and installation services sold are backed by Amazon's Happiness Guarantee, meaning the job will be done right and these products and services won't void your Kia's warranty.
"Home charging can't get any easier than this," Kia Motors America Car Planning and Telematics Executive Director Orth Hedrick said in a statement. "Being able to order a Level 2 charger and installation through Amazon further demystifies and simplifies the experience for new Kia EV and PHEV owners. It's just another example of how we're constantly striving to provide the very best vehicles and customer experience."