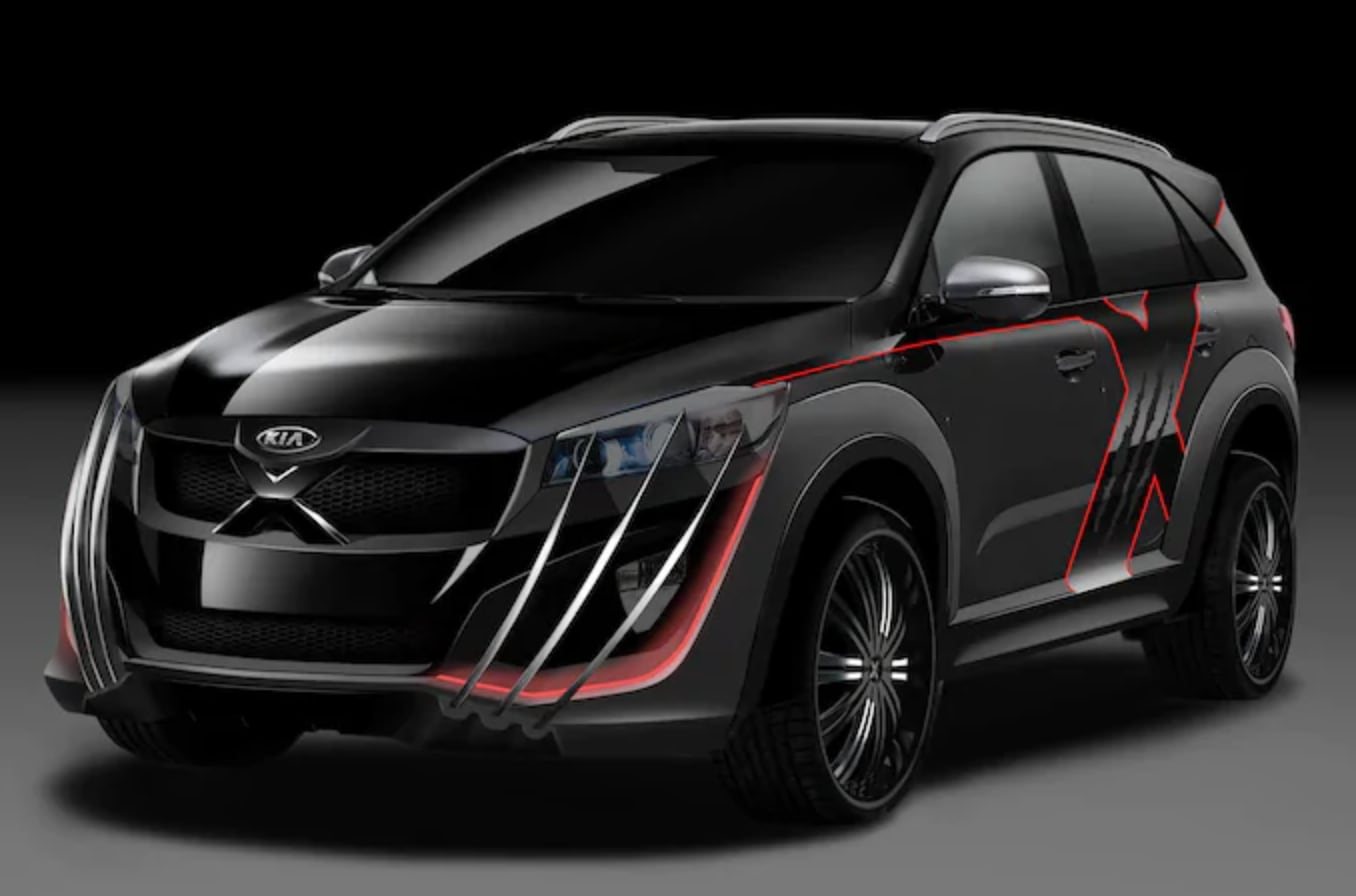 Kia has slowly but steadily become a force to be reckoned with in the auto industry. The motor company has been known in the past for producing economical vehicles. The vehicles are still priced really well, but with top-notch engineering, safety features and, in some cases, funky style.
If you're interested in knowing more about Kia Motors, read on for some interesting facts on the car company!
1. Australia is the only continent that does not have a Kia production facility.
2. Kia claims the title of owning the world's largest car assembly factory. It's located in Ulsan, South Korea.
3. Kia wasn't originally called Kia. When the company was founded in 1944 its name was KyungSung Precision Industry. The name was changed to Kia in 1951.
4. Before Kia began selling cars and trucks, the company mainly sold motorcycles and bicycles.
5. Kia partnered with Twentieth Century Fox in 2016 to create the Sorento X-Car, shown above, inspired by Wolverine to promote "X-Men: Days of Future Past." It was displayed at Melbourne Park during the Australian Open the following year.
6. Chief Kia Motor Designer Peter Schreyer is responsible for the tiger nose grille. Before Kia, he was designed for Audi and Volkswagen.
7. Hyundai purchased Kia in 1998 after Kia saw a sharp decline in sales. In 1999, both Korean auto companies were united under the Hyundai Kia Automotive Group.
8. The Kia Sorento is named after the city in Italy.
9. The first Kia vehicle sold in the U.S. was the Sephia.
10. The Kia Soul was introduced in 2010 with its first hamster commercial entitled "A New Way to Roll." The ad was incredibly popular and birthed a now 10-year-long ad campaign with the Kia Soul hamsters. It also won "Automotive Ad of the Year" at the Nielsen Automotive Advertising Awards.