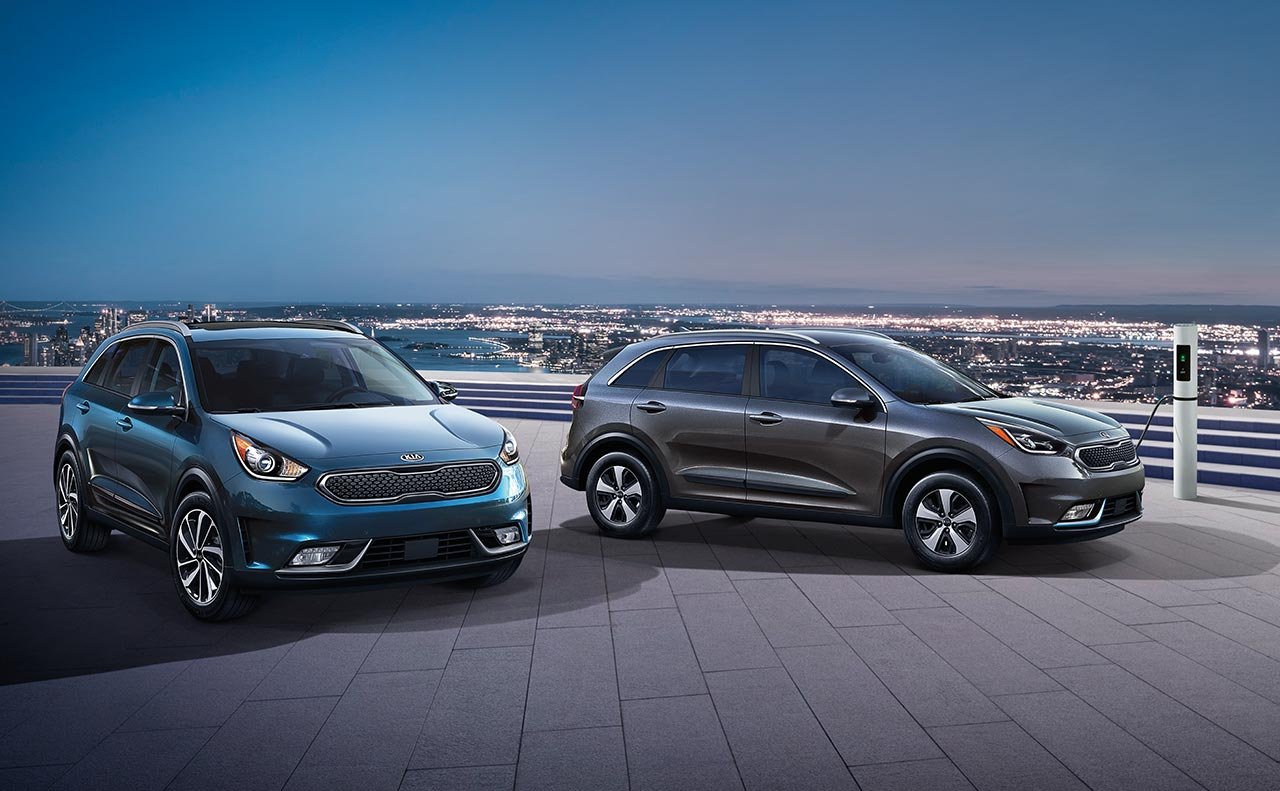 Revered car magazine Popular Mechanics and massive home and garden magazine Good Housekeeping have both handed out awards this month to the Kia Niro EV and PHEV, respectively. Popular Mechanics has named the 2019 Kia Niro EV the "Car of the Year," while Good Housekeeping has awarded the Niro PHEV as the 2019 Best New Car. Whoop whoop!
Popular Mechanics Car of the Year
Michael Cole, Chief Operating Officer and Executive Vice President of Kia Motors America (KMA) is excited for this acknowledgment for the Niro EV.
"We're thrilled by this award," Cole said in a statement. "When a publication with the storied reputation of Popular Mechanics selects your vehicle over the competition, it's a momentous event. We're proud of the Niro EV and its place in our fleet of all-electric, plug-in hybrid and hybrid vehicles. At Kia we strive to provide the best vehicles possible and this reward validates our efforts."
The magazine heaped praise onto the 2019 Niro EV for its comfort, practicality, performance, style and design.
"We picked the Niro EV for Car of the Year because it's an electric car that would be appealing even if it weren't electric," Popular Mechanics Automotive Editor Ezra Dyer said. "But it is electric, and it delivers the usual EV benefits without much in the way of EV sacrifices. It's smooth, quick and quiet, with plenty of range and an affordable price. The Niro EV feels like a preview of the near future, when cars like this are the norm. But right now it's the exception."
Good Housekeeping 2019 Best New Car
This is the first time a Kia has won this award in the hybrid category, so this achievement is a big one.
Orth Headrick, executive director of car planning and telematics for KMA says the company is honored that the Niro PHEV has been recognized by the esteemed magazine.
"Consumers who are intrigued by the Niro hybrid's fantastic versatility and design, but want the ability to drive only using electric power, will find more to love in the Niro Plug-In Hybrid," he said.