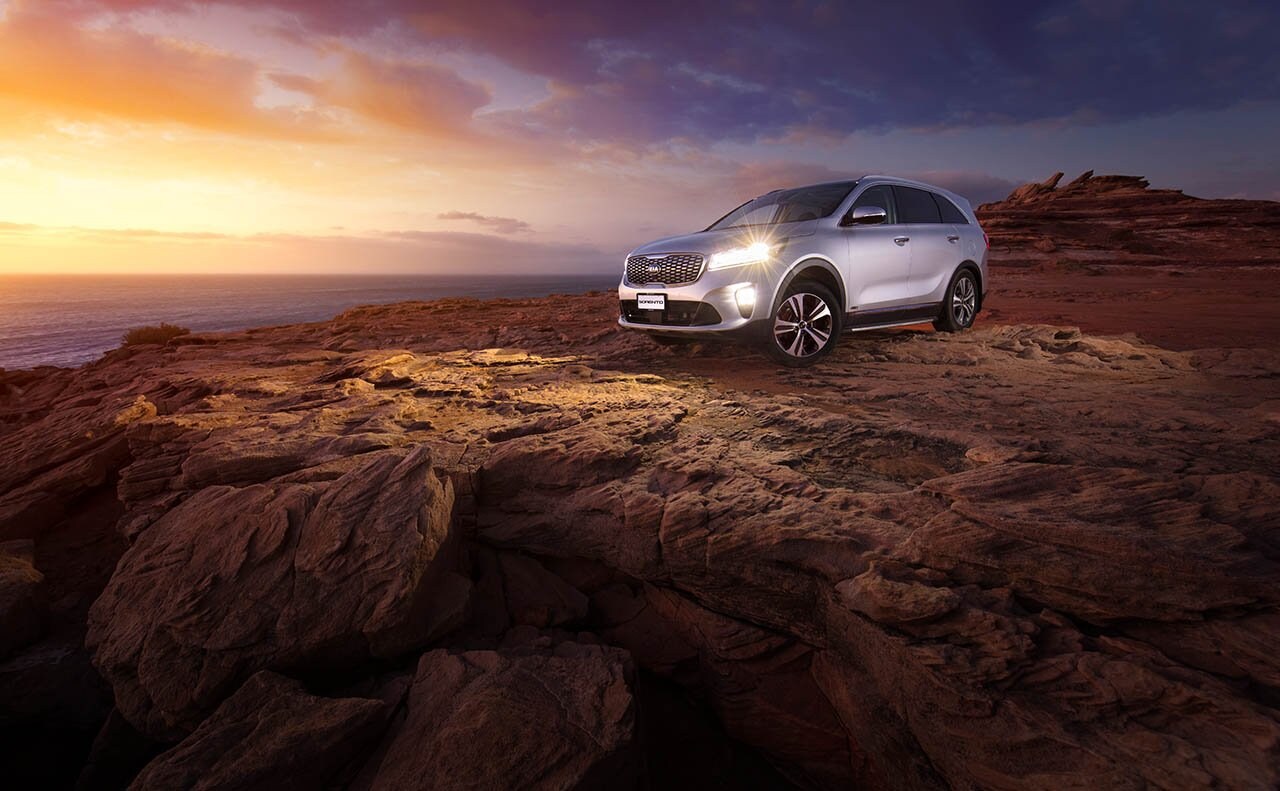 Kia now has several vehicles that are capable of taking you off-road for that weekend camping, hiking or fishing trip to the lake. When taking an excursion off the paved path, there are several things you should take with you. Some of these things are items that will be useful for any trip, and some are things that will come in handy in case of an emergency.
Here's our list of items you should have in your car when heading off the road!
Food and water. You know, in case you get hungry. Or stuck for a while.
Toilet paper. Gotta heed nature's call.
Folding chairs. Why don't you sit and stay a while?
Cooking supplies. Grille, cooktop and table.
GPS. In case you get lost.
Extra clothes. Two words: splash zone.
Rain jacket. Good for rain or muddy water.
Gloves. Gotta protect those digits.
Roll cage. Objects on the trail can be larger than they appear.
Hi-lift jack. You need these specifically for tough situations.
Shackles/D-rings. These are necessary if you're connecting a chain or strap to your vehicle.
Off-road tires. You'll get stuck without these.
Spare tire. Needing a spare on the side of the road sucks. Needing a spare in a forest and not having one is worse.
Tire repair kit. A quick patch might do the trick.
Winch. So you can get out of that mud or over that rock.
CB radio. We know, this is old school, but it works when your cell can't get a signal.
Air compressor. Useful for a tire or an air mattress.
Jumper cables. In case you need a boost.
Flashlight and batteries. Because a flashlight won't work without batteries.
Hatchet. You never know when something might be in the way.
Shovel. Ditto.
Tools. Your rig may have specific needs that require unique tools.
Oil, fluids and grease. Brake fluid and motor oil are must-haves.
Fire extinguisher. This needs to be A-B-C certified. A for trash, wood and paper; B for liquids; and C for electrical equipment.
Tow straps. They have to be rated to handle the weight of your vehicle, too.
Did we miss anything? What are your must-haves when hitting the trails?