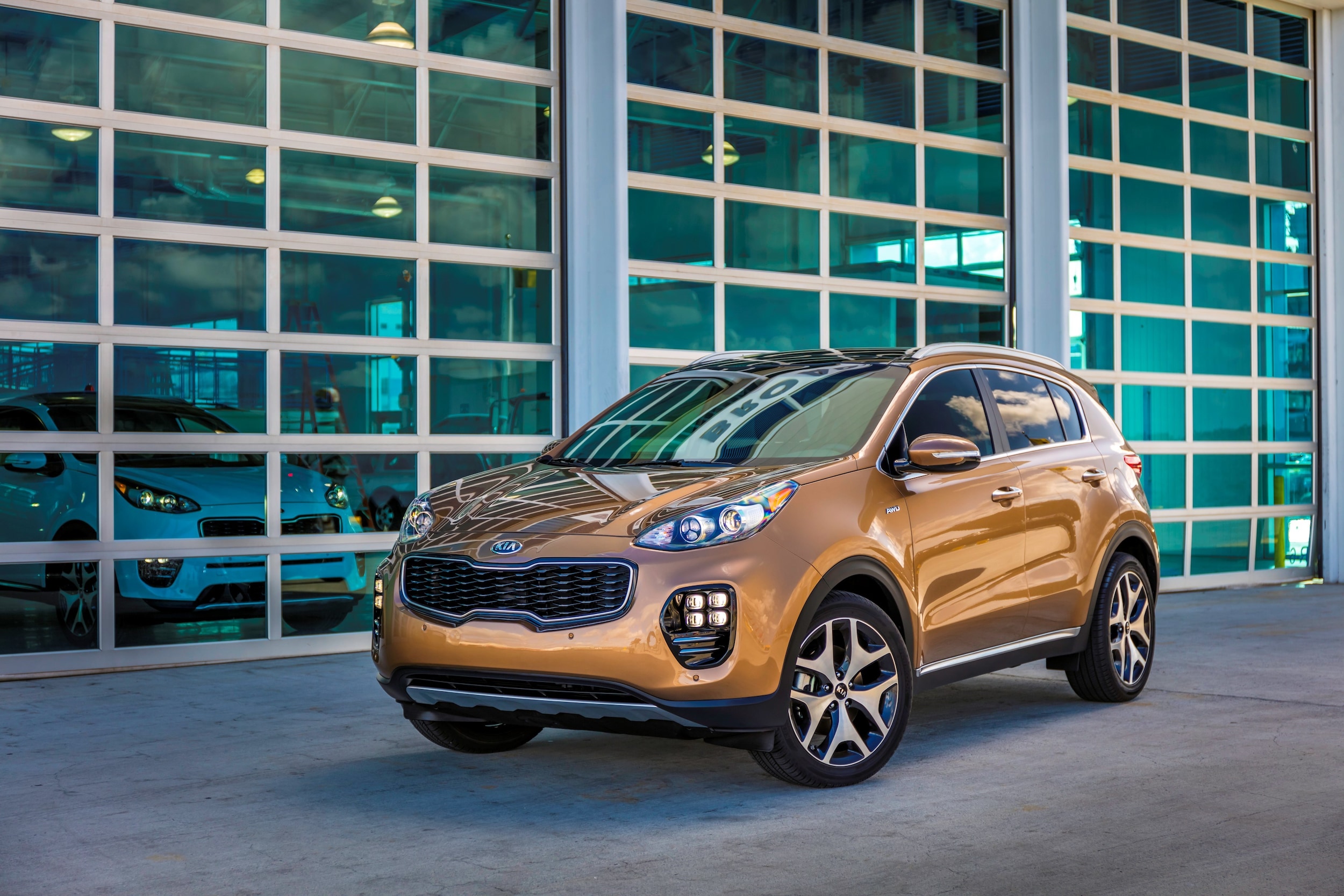 The 2018 Kia Sportage has been named the Best New SUV for Teens from $25K to $30K by U.S. News & World Report.
"It's fantastic Sportage is rated best for teen drivers," Vice President of Kia Product Planning Orth Headrick said in a statement. "Young and new drivers face many challenges on the road and we're pleased Sportage offers the right combination of technology, safety ratings and reliability to be rated best in class by U.S. News & World Report."
The 2018 Sportage won its category on the list of Best Cars For Teens thanks to a variety of factors. U.S. News & World report took into account overall quality, predicted reliability, high safety ratings and accident-avoidance technologies to come up with its list.
The 2018 Sportage has a long list of available Advanced Driver Assistance Features like Blind Spot Detection System, Autonomous Emergency Braking, Lane Change Assist, Lane Departure Warning and Rear Cross Traffic Alert. In addition, Sportage has a five-star overall crash test rating from the National Highway Traffic Safety Association (NHTSA) and a Top Safety Pick designation from the Insurance Institute for Highway Safety (IIHS).
Also an impressive feature, the 2018 Kia Sportage UVO technology can be programmed to send alerts to parents' phones. If a teen driver is out past their set curfew, exceeds a preset speed limit or breaches a geographic boundary set by the parents, mom and dad will receive a notification on their UVO smartphone app.
The safety features, IIHS and NHTSA ratings and the UVO system were all major factors in the Sportage's win.
"The Sportage should be at the top of your list if you want to buy a safe and dependable SUV for your teenage driver," said Jamie Page Deaton, executive director of U.S. News & World Report.