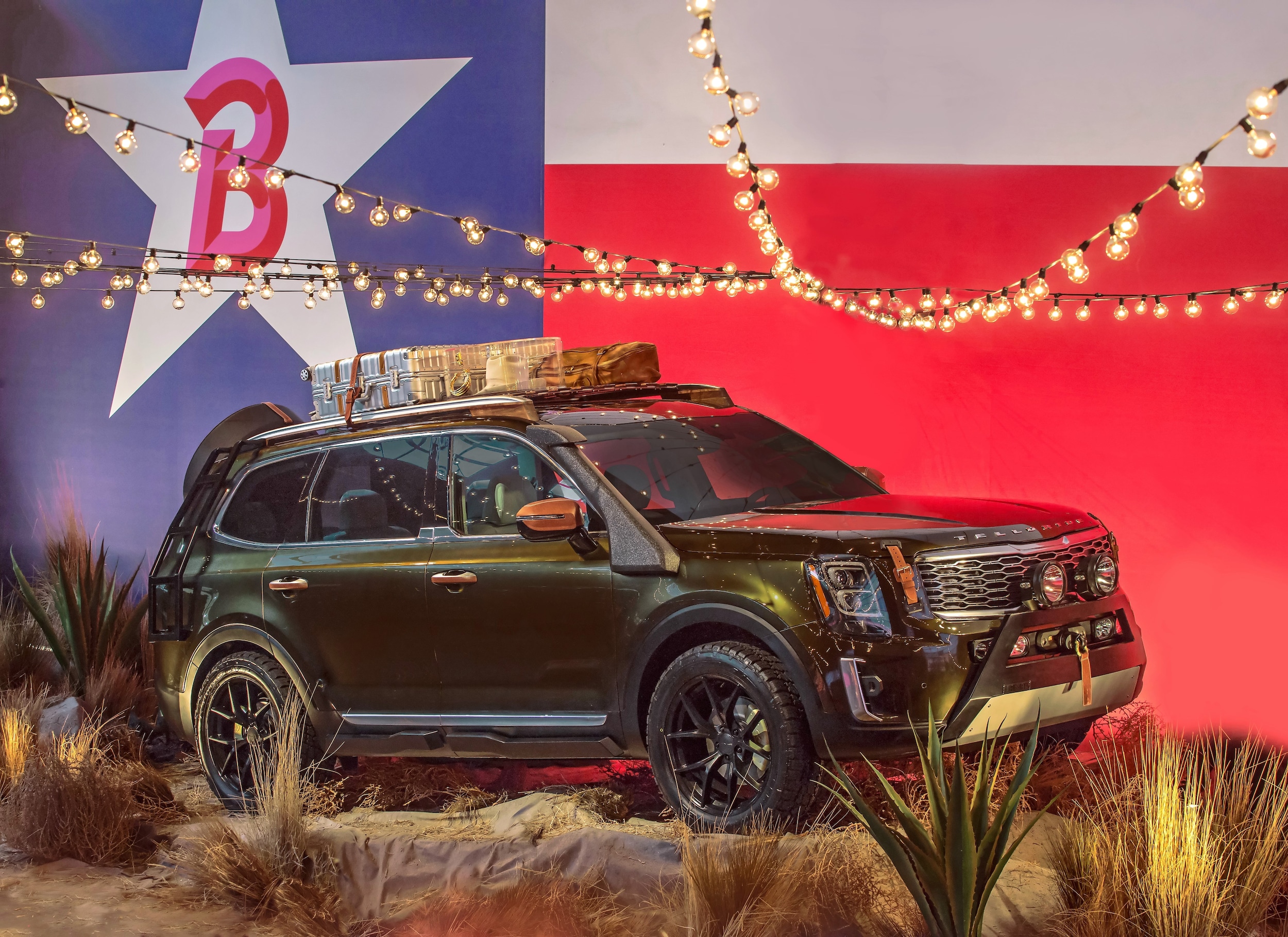 ?The Kia Telluride Concept debuted two and a half years ago during the 2016 North American International Auto Show in Detroit. Now, the high-end SUV is officially set to go into production for 2020.
The 2020 Telluride is Kia's most refined SUV and it will be produced in West Point, Georgia. The Telluride will offer a new V6 engine, seating for eight and be several inches longer and wider than the Sorento, Kia's award-winning seven-passenger SUV.
The Telluride made a splash in early September when a one-of-a-kind version was on display for designer Brandon Maxwell's Texas-inspired Spring/Summer 2019 runway collection during New York Fashion Week.
"Telluride summits Kia's SUV lineup and forged a surprising new path with its runway debut at New York Fashion Week," VP of Kia Motors America Marketing Communications Saad Chehab said in a statement. "Only a brand as forward-thinking as Kia could collaborate with Brandon Maxwell to launch the Telluride ahead of its official debut at the North American International Auto Show in January."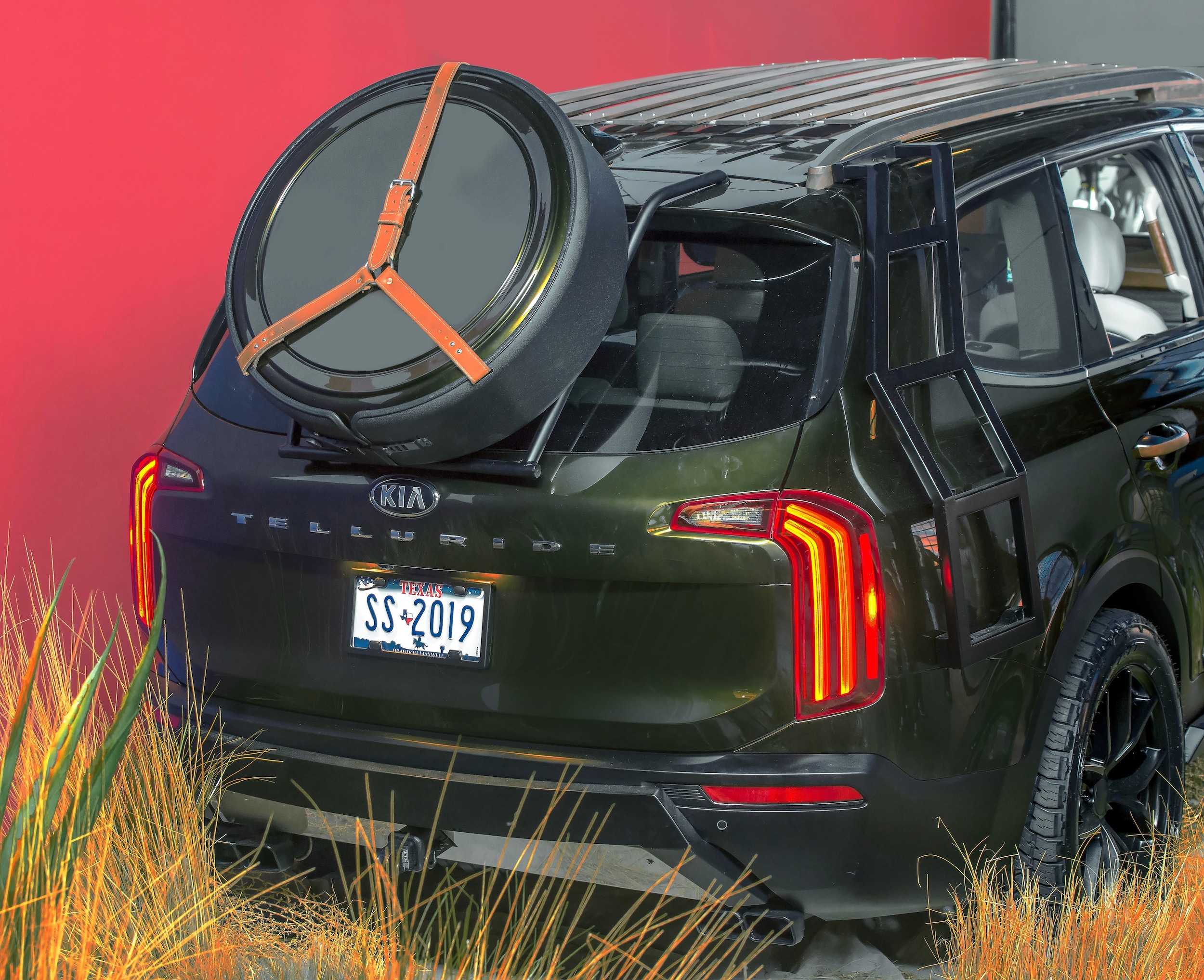 The bespoke ranch-ready Telluride designed for Maxwell's show is heavily influenced by the designer's Texas roots. It has saddle-inspired double-stitched leather on the dash, door panels and grab handles as well as natural wood interior trim. The outside door handles and rearview mirrors have similar leather details to those inside.
The deep green hue of the Telluride harkens back to the color of the concept vehicle. It also has custom front and rear bumpers, sidestep sills and skid plates as well as a hidden winch and snorkel for deep-river fording that evoke a vehicle ready for the ranch lifestyle.
This Telluride has off-road tires that are wrapped around flat-black alloy wheels and its spare tire is custom mounted to the rear hatch. The hatch opens up to a leather- and metal-trimmed cargo area. The roof rack is also custom, made of aluminum and wood, with a custom leather tow strap tongue to finish off the look.
Partnering with Kia on a unique Telluride was a no-brainer for Maxwell, who has a childhood connection to the brand.
"My mom drove me to school in East Texas in a Kia Sedona and my adoration for the brand runs deep," Maxwell said.