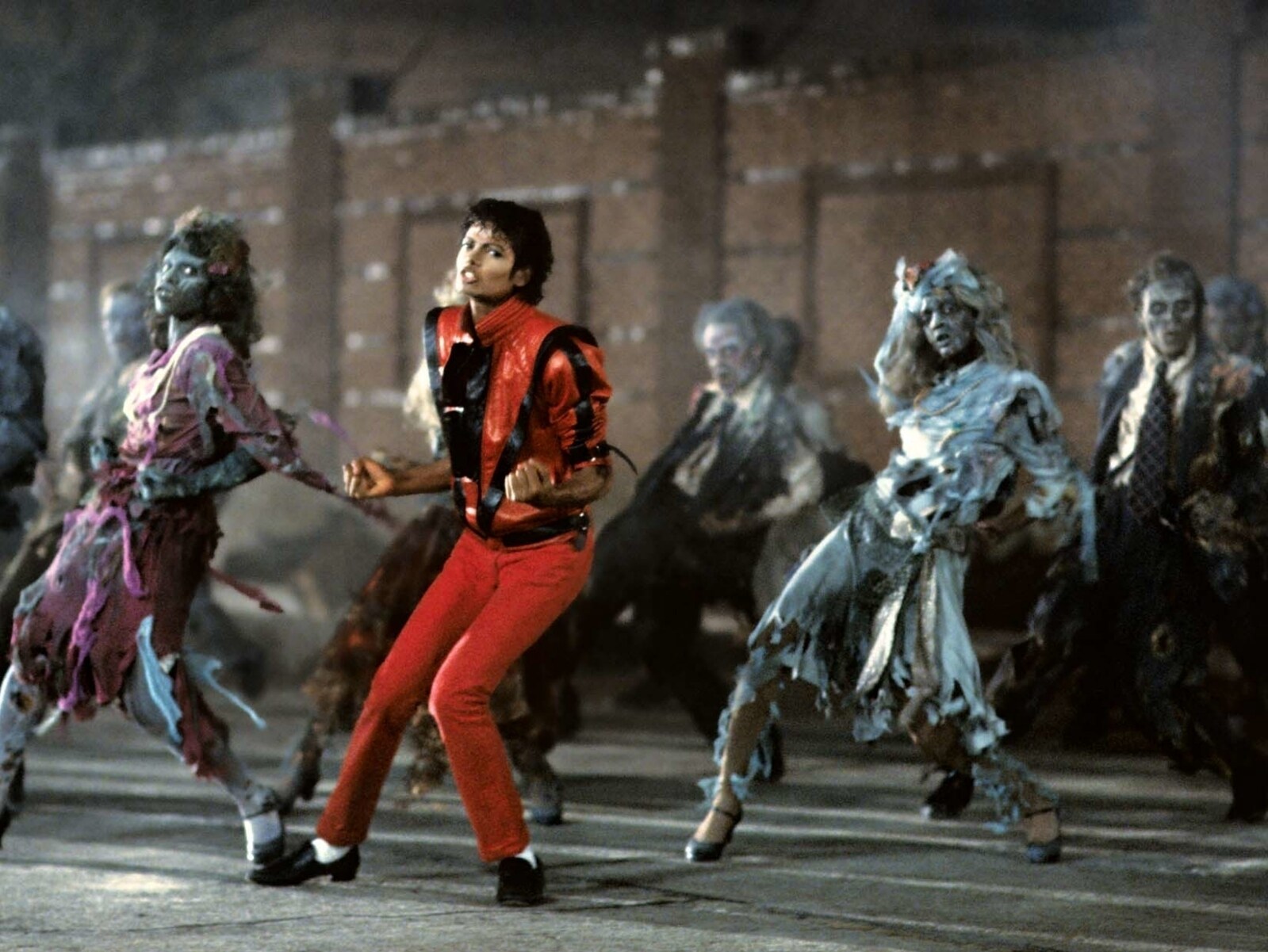 Looking for a killer playlist of songs to play during your costume party or office get-together? There are so many songs to choose from, but we've created a list of 10 songs that are staples on every Halloween playlist out there.
10. "Heads Will Roll" By Yeah Yeah Yeahs
Thing song makes us think of a crazy dance party led by the Queen of Hearts in "Alice in Wonderland." That's very appropriate for Halloween.
Notable lyrics: "Off with your head / Dance 'til you're dead"
9. "Black Magic Woman" by Fleetwood Mac
With haunting bluesy guitar riffs, Peter Green is begging his Black Magic Woman to love him, no matter how many spells or tricks she plays on him. The subsequent version by Santana made the song very popular and we love both versions.
Notable lyrics: "But she's a black magic woman / And she's trying' to make a devil out of me"
8. "Superstition" by Stevie Wonder
You just can't help but tap your foot, bob your head or sway your whole body when hearing this classic funk tune.
Notable lyrics: "When you believe in things that you don't understand / Then you suffer / Superstition ain't the way"
7. "Monster - Album Version (Edited)" by Kanye West featuring Jay Z, Rick Ross, Nicki Minaj and Bon Iver
A stellar group of rappers wax lyrical about how they feel like monsters in one way or another and Bon Iver bookends the song with haunting vocals. And you can hear a lion roaring in parts of the song too!
Notable lyrics: "OK, first things first I'll eat your brains / Then I'm a start rocking gold teeth and fangs"
6. "Witchcraft" by Frank Sinatra
Blue eyes croons about a lady that's put him under his spell. Whoever it was, we're sure she was pleased with the resulting tune.
Notable Lyrics: "There's no nicer witch than you"
5. "The Other Side" By Bruno Mars featuring CeeLo Green and B.o.B.
Bruno Mars sings to his lady telling her that he's complicated and lives in a different world than she does. He'll be waiting on her if she decides to join him as he'll live forever. You can hear howling in the background that hints he might be a werewolf too.
Notable lyrics: "We could live forever / Who could ask for more? / You could die if you wanted, but baby, what for?"
4. "Ghostbusters" by Ray Parker Jr.
No explanation needed!
Notable lyrics: "Who you gonna call? Ghostbusters!"
3. "Monster Mash" by Bobby "Boris" Pickett
A classic that's been on Halloween playlists for years, this one is a must-have.
Notable lyrics: "The zombies were having fun / The party had just begun"
2. "I Put a Spell on You" by Annie Lennox
This is one song that we could include every single version because they're all so good. Originally recorded by the amazing Nina Simone, Annie Lennox's version is one of our favorites. Credence Clearwater Revival, The Animals, Jeff Beck featuring Joss Stone, and of course, Bette Middler all sing versions that are too good not to include them all on your playlist.
Notable lyrics: "I put a spell on you because you're mine"
1. "Thriller" by Michael Jackson
What's a Halloween playlist without the ultimate Michael Jackson song?
Notable lyrics: "Creatures crawl in search of blood / to terrorize y'all's neighborhood"
What songs are on your Halloween playlist?