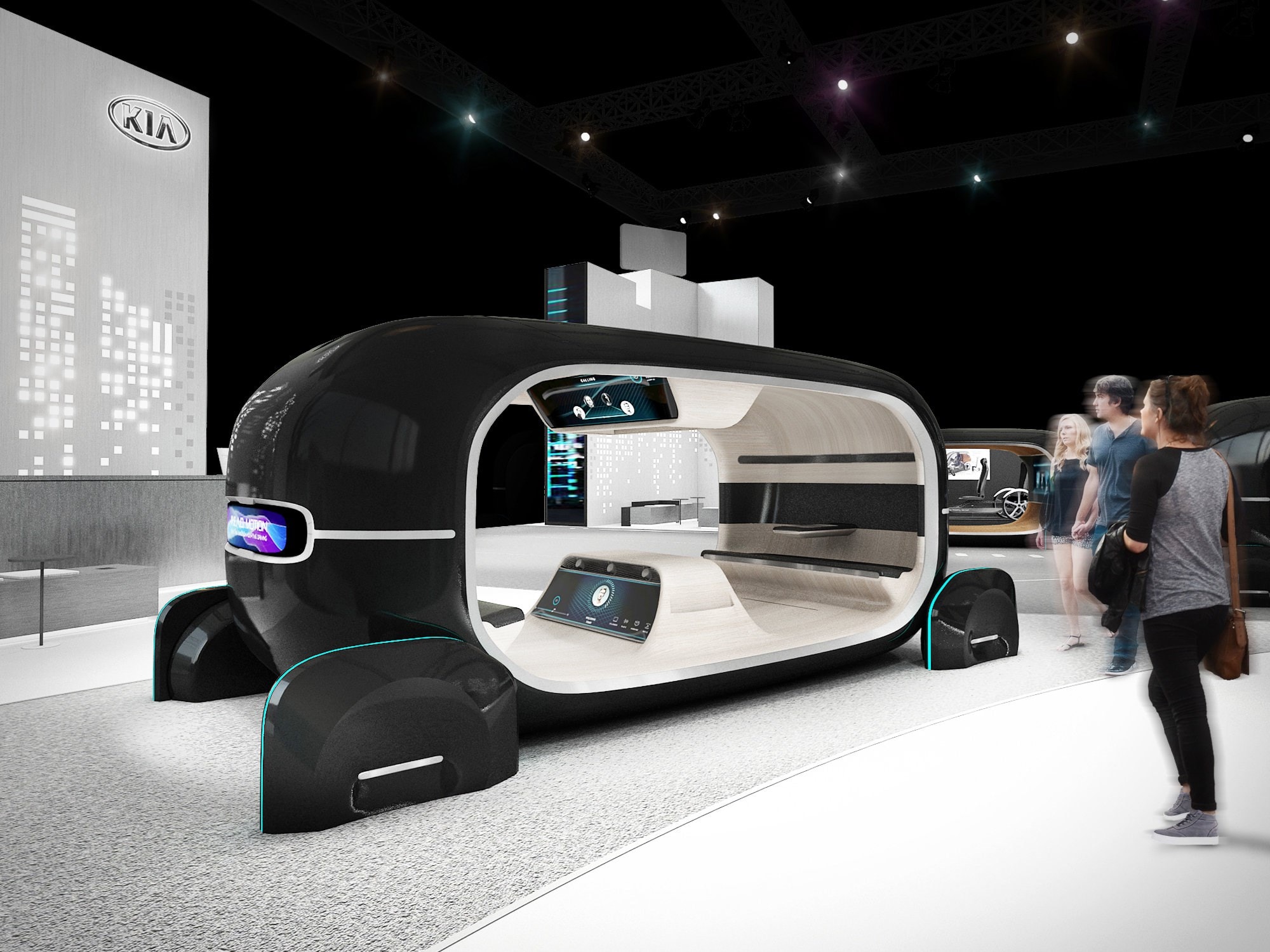 Many car manufacturers are developing autonomous vehicles as well as technology to enhance the experience of these vehicles. Kia has been working on tech for autonomous vehicles that will improve the experience of driving, or not driving one, and it's pretty cool.
Kia is currently researching and developing its Real-time Emotion Adaptive Driving (READ) System in partnership with the minds at the Massachusetts Institute of Technology, better known as MIT, Media Lab's Affective Computing group.
READ will be able to analyze the driver's emotional state in realtime through artificial intelligence-based bio-signal recognition technology. In other words, READ will be able to monitor the driver's emotions through facial features and changes and alter the vehicle's interior environment according to the system's assessment.
Albert Biermann, president and head of research and development at Kia Motors said this technology is to make the driver's in-car experience a better, more joyful one.
"We have developed READ System to create an interactive future mobility in-cabin space by converging cutting-edge vehicle control technology and AI-based emotional intelligence," he said. "Consequently, READ System will enable continuous communication between drivers and vehicles through the unspoken language of 'emotional feeling,' thereby providing an optimized human senses-oriented space for drivers in real-time."
The READ System will be on display as part of Kia's "Space of Emotive Driving" exhibit at the 2019 Consumer Electronics Show (CES) in Las Vegas in early January. The exhibit will feature additional advanced in-car and mobility technologies that focus on the emotive driving concept.
We at Steve Landers Kia in Little Rock, Arkansas are very intrigued by this AI emotion recognition technology and are eager to see how it works. Would you want your car to analyze your emotions to make your experience better? Let us know in the comments or on Facebook!