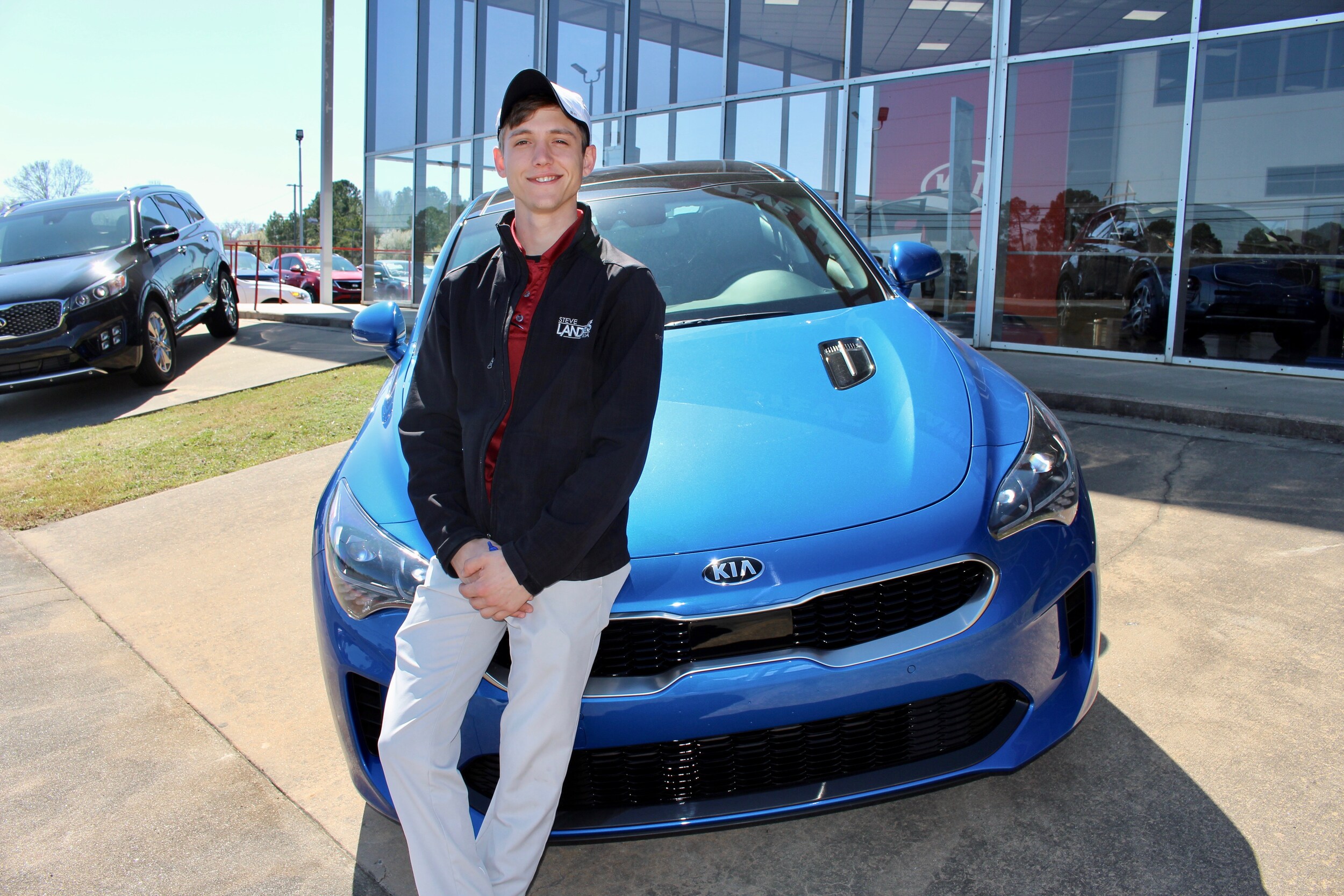 As funny as it sounds, Trevor Marlar knew he wanted to be a salesman when he grew up.
"I want to own my own business one day, but I always knew I'd be selling cars eventually," he said. "It's just kind of in my blood."
It's in his blood because its what both of his parents did. Plus he loves cars.
Marlar's first vehicle was a 1989 Ford Bronco and now, he's a salesman at Steve Landers Kia.
"It was a rust bucket, Flintstone-style, with a hole in the passenger side on the front," Marlar said as he chuckled. "You could stick your foot through it. I loved that thing though."
The Bronco was a farm truck, he said, and his parents gave it to him when he was about 14 years old.
"They gave it to me to break," he said. "I rode around in it with a helmet."
Marlar actually thought his parents were playing a joke on him when they gave it to him because it was in such bad shape. He had that vehicle until he drowned it in a pond while mudding.
"I went off the side too deep and sunk it," he said. "I was very southern-raised."
The first car Marlar bought on his own was a 1999 Ford Explorer, which he owned for a long time.
"I felt like I really accomplished something," he said. "I saved up my money for a while and bought it cash."
That feeling is what Marlar loves about selling vehicles to his customers. He's been at Steve Landers Kia for 10 months and prior that, he was running restaurants.
"I love getting to meet different people every day," he said. "I'm a people person and being restaurant raised, customer service was always my thing."
Marlar knows that selling vehicles to his customers is more than just hitting a sales goal. It's also about making connections and getting to know people.
"I'm young, I'm new to the game," he said. "The last thing I want to be is a pushy person or salesman. I let my customers do what they want and make sure they leave happy with a car they love."
If you're looking for a new vehicle and want to work with Trevor Marlar, send him a message on his Facebook page.