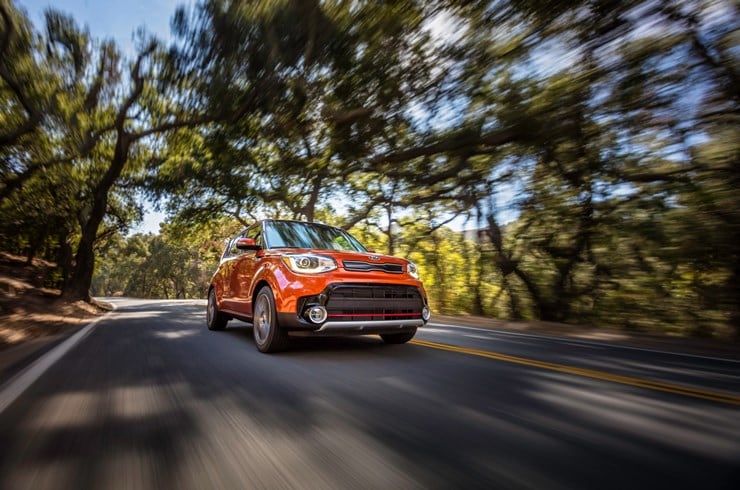 Edgy, unique and funky. Yep, we're talking about the box car that is the 2019 Kia Soul. They're everywhere because they are full of personality, have lots of tech and convenience features and are very affordable. It's no wonder this car is a best-seller. 
Available now at Steve Landers Kia in Little Rock, AR, let us show you around this crossover.
View our selection of the 2019 Kia Soul
There are three models of the 2019 Kia Soul available: Base, Plus (+) and Exclaim (!). MSRP for the 2019 Soul starts at $16,490. 
The 2019 Kia Soul Base is yet again powered by a 1.6L DOHC 16-valve I-4 engine. The Soul Plus is powered by a 2.0L DOHC 16-valve I-4 engine. The Exclaim is powered by the same engine as the base, but it's turbocharged.
The Soul Base's 1.6L engine produces 130 horsepower and 118 lb.-ft. of torque. The Soul Plus's 2.0L engine delivers 161 horsepower and 150 lb.-ft. of torque. The Soul Exclaim's 1.6L turbo engine produces 201 horsepower and 195 lb.-ft. of torque.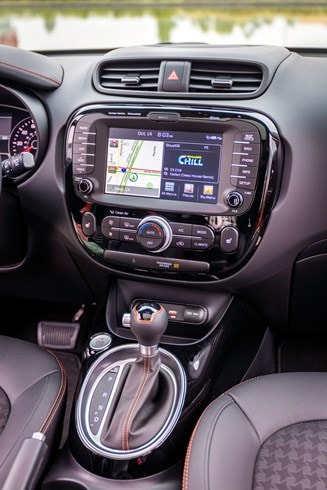 With those engines, the 2019 Kia Soul gets some pretty great gas mileage. It's rated by the EPA to get 26 city / 31 highway MPG.
Now let's talk tech. One of the updates for 2019 is that the Soul Base has a standard 5-inch touchscreen with rear camera display and voice recognition. The UVO3 infotainment system is available on each model and that includes a 7- or 8-inch color touchscreen display as well as Apple CarPlay, Android Auto, navigation, HD radio and SiriusXM radio.
Steering wheel controls with Bluetooth wireless is a standard feature on all models to make hands-free calling easy and less distracting as well as listening to music on your smartphone through the speaker system. And with the USB port, auxiliary jack and dual 12V outlets below the center stack, charging on the go is super simple.
Loving the 2019 Kia Soul already? We're ready to put you into the perfect vehicle today at Steve Landers Kia in Little Rock, AR! Fill out our contact form on the right for more information, or get directions to the dealership here.