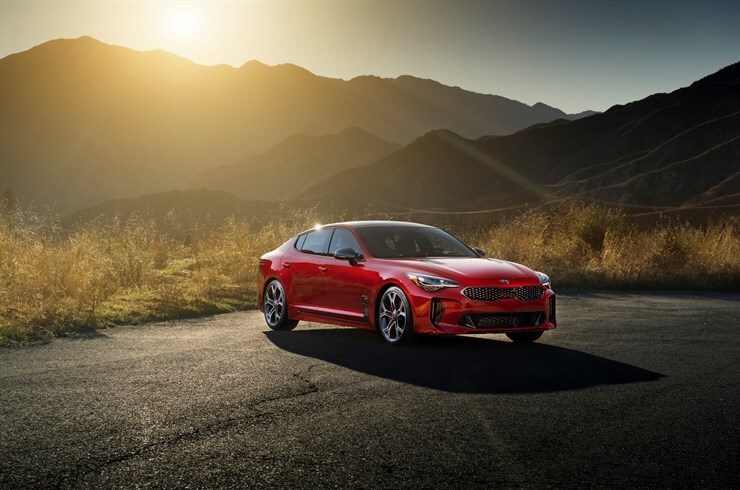 The 2018 Kia Stinger is one of a kind. A powerful fastback sport sedan, the Stinger is Kia's first GT. The Stinger is based on Kia's GT Concept Car, and is a true Gran Turismo as it was built for high performance. With an eye-catching design, luxurious features and all-wheel drive, the Stinger is one vehicle we love to take out for test drives.
Available now at Steve Landers Kia in Little Rock, Arkansas, keep reading for why the 2018 Kia Stinger is unlike anything Kia has ever produced before. 
View our selection of the 2018 Kia Stinger
The 2018 Kia Stinger is available in two grades, the Stinger and Stinger GT. Starting price for the Stinger is $31,900.
The Stinger has a few different powertrain options under the hood. The standard 2.0-liter turbocharged four-cylinder Theta II engine is standard. It produces 255 horsepower and maximum torque of 260 lb-ft. A 3.3-liter twin turbo V6 Lambda II engine is optional if you're looking for even more power. It produces 365 horsepower and up to 376 lb.-ft. of torque.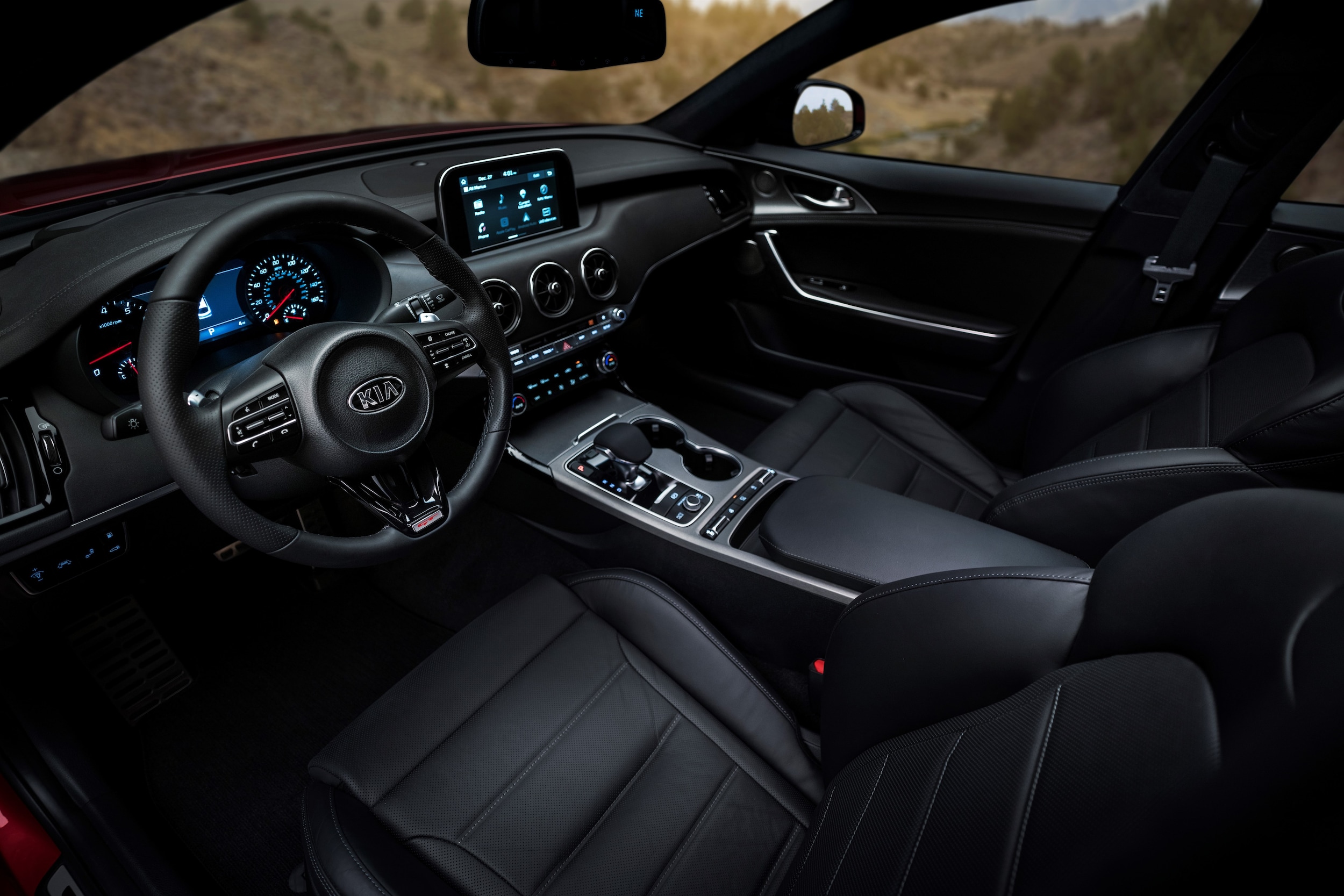 With all that power under the hood, the Stinger can accelerate to 60 miles per hour in just 4.7 seconds, which is quicker than the base six-cylinder Porsche Panamera5. The 3.3-liter twin turbocharged V6 pushes the Stinger GT to achieve a top speed of 167 MPH.
Working alongside both engines is the second-generation eight-speed rear-drive automatic transmission, which was first offered in the K900 luxury sedan. 
The Stinger is constructed of a steel unibody chassis and has MacPherson front suspension and Multi Link (5-link) rear suspension.
While being a powerful machine, the 2018 Kia Stinger is visually stunning. The Stinger gives off muscular confidence with its steeply raked windshield and backlight, long hood and short front overhang, extended wheel base, LED headlamps and Kia's signature tiger-nose grille.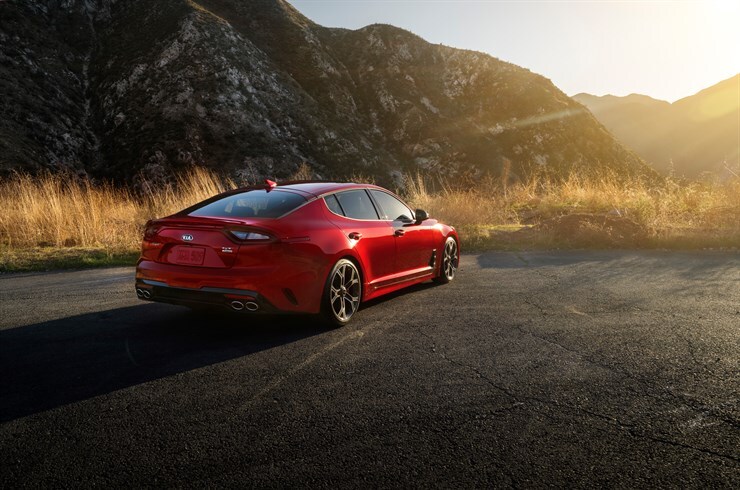 "A true gran turismo, a car for spirited long-distance driving, is not about outright power, hard-edged dynamics and brutal styling, all at the expense of luxury, comfort and grace," said Gregory Guillaume, chief designer for Kia Motors Europe, in a press release. "The Stinger has nothing to do with being the first to arrive at the destination - this car is all about the journey. It's about passion."
On the inside, ultra-soft Nappa leather contoured seats, plenty of front and rear leg room and front and rear head room lend to a comfortable ride, while the the rest of the cockpit is designed for stylish functionality. The center console is split between a section for infotainment controls with a color touchscreen with the ventilation and climate controls underneath. 
The coolest interior features of the 2018 Kia Stinger are its aeronautics-inspired air vents and available height-adjustable color Head-Up Display (HUD). The HUD displays information on the windshield glass like speed, turn-by-turn navigation, audio and cruise control setting and Blind Spot Collision Warning information.
The 2018 Kia Stinger is truly a unique vehicle. Contact us for more information on this vehicle or stop by to take it for a test drive.